Takashi Murakami's new exhibit in Versailles has recently opened and runs until December 12th. Judging by the following images this exhibition is definitely worth seeing in person if the opportunity arrises.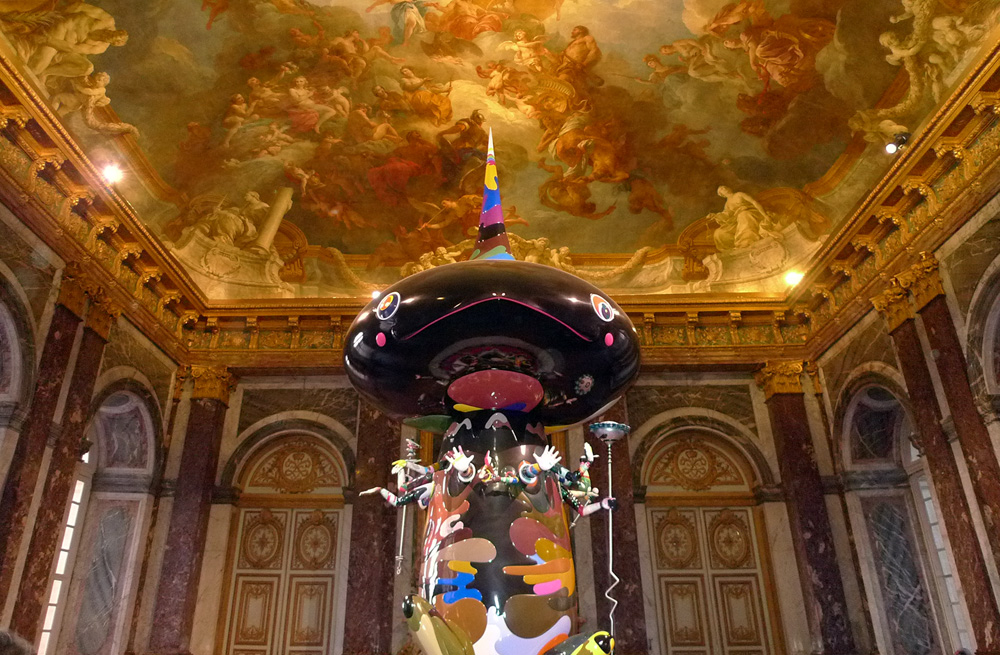 The juxtaposition of his modern contemporary work against the XVIII Century paintings is really striking.
For more information about this show please visit the exhibition
website
.