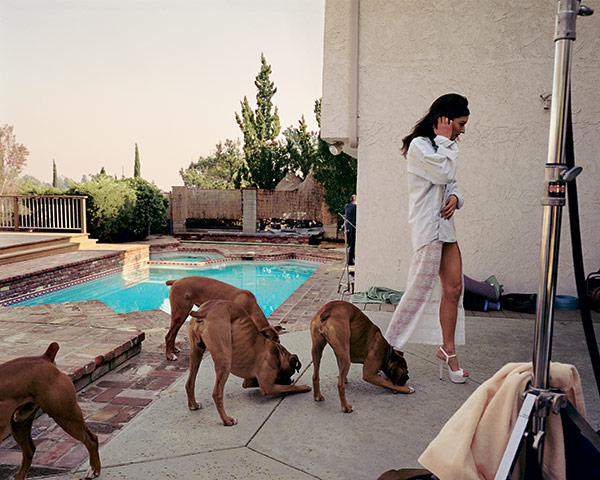 Sean O'Hagan picks the year's best, including 50 years of rock photography, the war images of Don McCullin, and Larry Sultan's strange take on his adopted home state.
Best music book
A Star is Born: Photography and Rock Since Elvis
(Steidl £26)
A provocative, and seldom seen, portrait of the young Patti Smith – taken by Lynn Goldsmith in 1976 during a protest by Iranian students against America's support of the soon-to-be-deposed Shah – is just one of many extraordinary images in A Star is Born, a chronological record of photography's reflection of, and impact upon, the culture of rock. Smith, as her T-shirt shows, is also protesting – against the arrest of Keith Richards on drug charges in Canada.
"There is something about the static image that imprints on the mass psyche," notes Mick Rock, whose defining images of David Bowie at his most androgynous are included here. There are several rare photographs of rock greats but also images from fan magazines, seminal periodicals and classic album sleeves. Photographers include Dezo Hoffman and Astrid Kirchner (each of whom styled the Beatles in their own image – wacky and moody respectively), Gered Mankowitz (who famously photographed the Stones stoned on Primrose Hill), Stephen Shore (who shot the Velvet Underground at Warhol's Factory in the late 1960s), and Charles Peterson (who chronicled the nascent grunge scene in Seattle).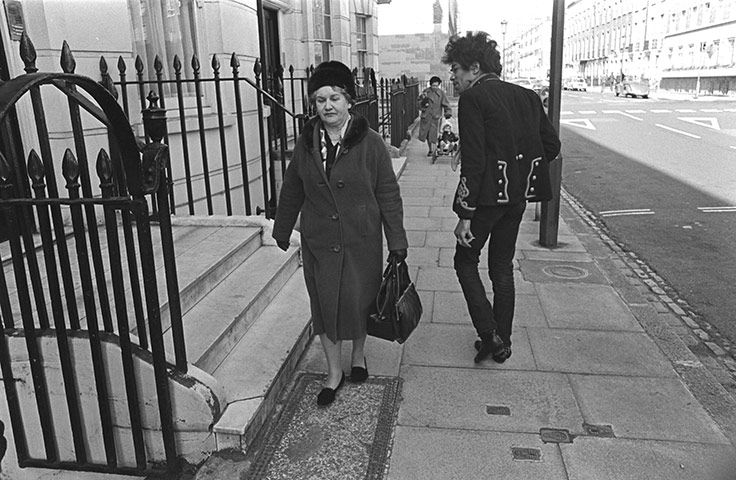 A series of illuminating essays also traces the trajectory of rock photography from its glossy showbiz roots to the rise of lo-fi digital photographs taken by amateurs and posted on the internet.
Best genre book
Street Photography Now by Sophie Howarth and Stephen McLaren
(Thames & Hudson £29.95)
Street photography made the news earlier in the year when several practitioners were stopped, questioned and, in some cases, held under the Terrorism Act. Sophie Howarth and Stephen McLaren's book is not an exhaustive study of the form or its trajectory from the halcyon days in the early 70s when pioneers such as Gary Winogrand and Joel Meyerowitz roamed the same New York turf. It does, though, provide invaluable insight into contemporary practice as well as collecting some great on-the-ground anecdotes. The 46 contemporary photographers selected highlight the range of styles and approaches that make it such an intriguing – and often provocative – genre. The best images are often the most iconoclastic, as illustrated by Trent Parke's technically breathtaking shots of Sydney and Mimi Mollica's street scenes from Dakar.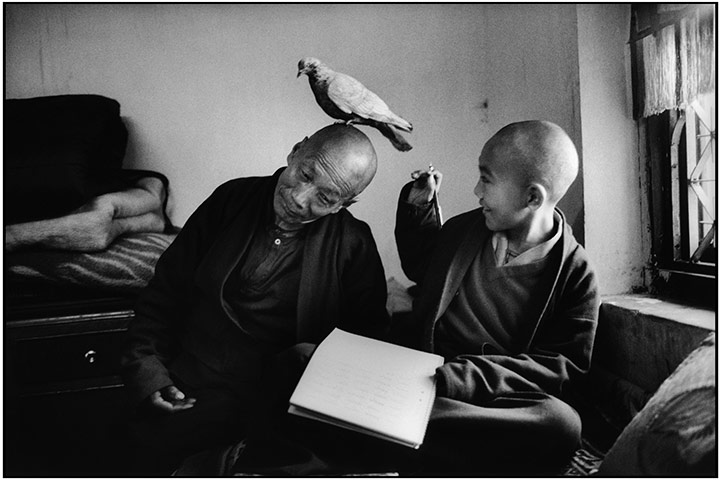 Best fashion book
UFO by Albert Watson
(Hardie Grant Books £55)
For the seriously style conscious, this big sumptuous book looks back over Albert Watson's 40 years as a fashion photographer. Watson has notched up more than 250 Vogue covers and is the master of clean, clear portraits of the beautiful and the famous, both in moody black and white and pristine colour. There are few surprises here, bar the odd evocative landscape, but Watson can shoot even the most over-exposed model or celebrity and tease out something new in their sculpted features. His portrait of the young Kate Moss is a case in point: he covered her face in a torn lace veil that somehow accentuates her girlish beauty. Oh, and UFO stands for Unified Fashion Objectives – though Objects might have been more accurate.
Best compilation
A Year in Photography: Magnum Archive
(Prestel £22.50)
The title is misleading. This is not so much a year in photography as a seasonal compilation that contains 365 images from the vast archive of the Magnum agency – one for every day of the year. As such, it is the perfect gift for anyone interested in the trajectory of photography over the past 60 years. All the big names are here, including Abbas, Capa, Cartier-Bresson and Eve Arnold as well as younger Magnum members such as Alec Soth and Martin Parr. Co-founder Henri Cartier-Bresson memorably said the agency should reflect "a community of thought, a shared human quality, a curiosity about what is going on in the world, a respect for what is going on and a desire to transcribe it visually". That, against all the odds in this digital age of image overload, just about remains the case.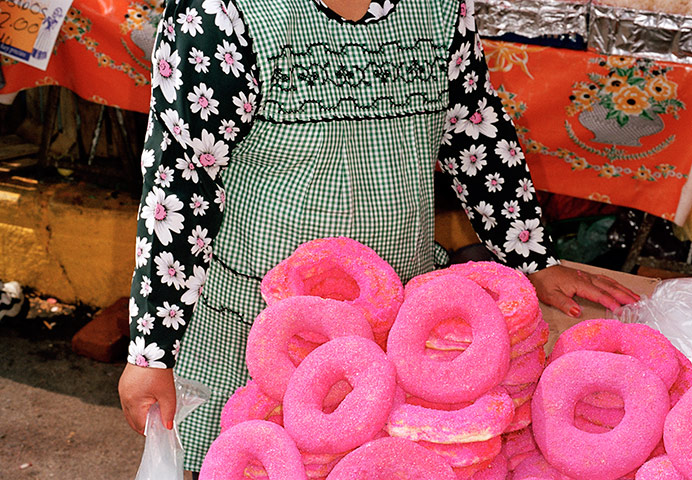 Best war book
Shaped by War by Don McCullin
(Jonathan Cape £25)
War photography as it used to be by the greatest living exponent of the genre. This is, essentially, a visual narrative of McCullin's life on the front lines in Belfast, Beirut, Biafra, Vietnam, Palestine and El Salvador. It is also an elegy for the golden age of reportage, containing several powerful spreads from McCullin's time at the Observer in the 1960s and the Sunday Times in the 70s as well as personal documents, mementos and souvenirs. Among the latter is a close-up of McCullin's Nikon F camera after it had been smashed by a sniper's bullet in Cambodia in 1970. In an age where photographers are embedded with troops, this is a reminder of the objective power of great war photography and a testament to 30-odd years of living – and seeing – dangerously.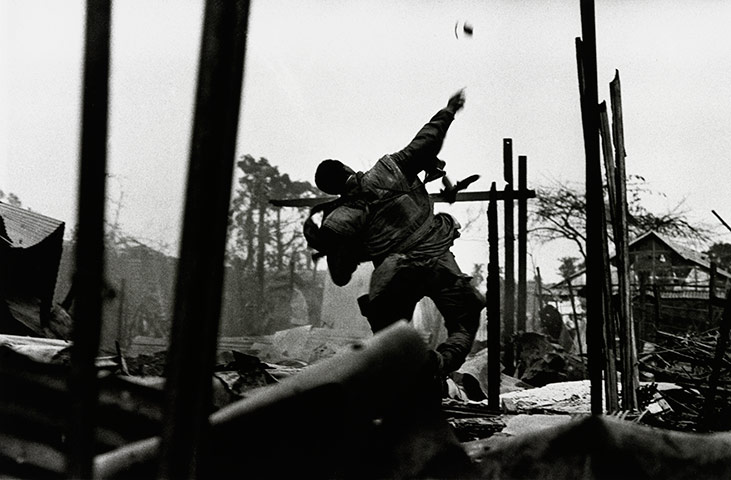 Best book for families
Where Children Sleep by James Mollison
(Chris Boot £20)
A collection of photographs of children in their bedrooms, this book is essentially a clever visual essay on global inequality. Its range is wide: the life of four-year-old Kaya in her toy-packed bedroom in Tokyo is contrasted with that of another (anonymous) four-year-old who lives in a makeshift encampment on the outskirts of Rome, sharing a dirty single mattress with his family. It's a heartrending book that is pitched at adult and child readers alike – the accompanying texts are designed to be understood by nine-year-olds. "I hope this book will help children think about inequality, within and between societies around the world," says Mollison in his introduction, "and perhaps start to figure out how, in their own lives, they may respond." A tall order, but a book that will certainly make you – and your children – think.
Best posthumous book
Katherine Avenue by Larry Sultan
(Steidl £45)
Larry Sultan, who died, aged 63, in December 2009, was a mischievous chronicler of the American Dream, whether in his oftenstaged photographs of his immediate family or his unreal-looking images from the manicured hinterlands of suburban California. Sultan's best photographs capture or – to be more precise – re-create the abiding unreality of his adopted Californian homeland. A fitting testament to a playfully serious pioneer.
By Sean O'Hagan from
The Observer
.