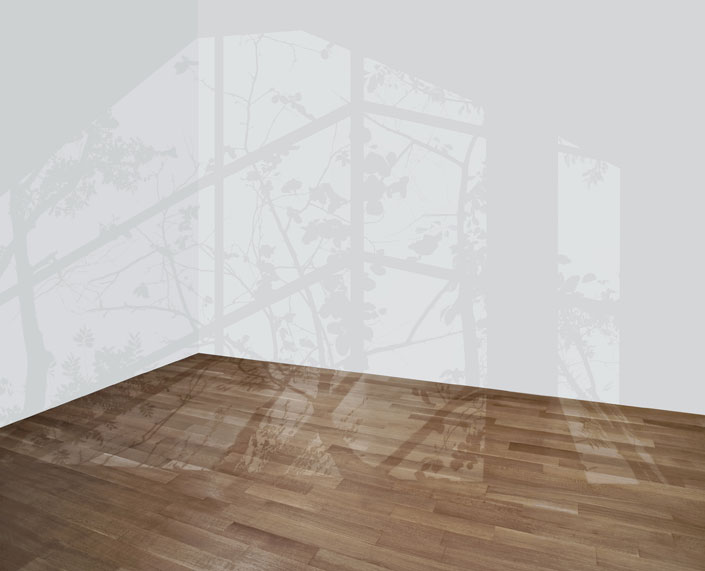 Mary Temple
's installations are at once there and not there. Her work is subtle, quiet and almost invisible. At least, until it is noticed. She paints light and shadow cast onto walls as if through windowpanes. The resulting works create spaces for contemplation, serenity and calm.
Her newest installation, at Rice University Art Gallery in Houston, was recently reviewed on
ArtForum.com
. Critic Benjamin Lima explains the effect of the work: "Soon, however, one recognizes that these forms have no relationship to the actual trees outside the front of the gallery: They seem out of scale, and remain motionless despite the breeze outdoors. Also, viewers' shadows do not match up to those of the foliage as one would expect. The ostensible shadows turn out to be a trompe l'oeil painting... The initial sense of equilibrium gives way to one of fascination... The work's gradual opening up rewards a viewer's patience."
Mary Temple is based in Brooklyn and represented by
Mixed Greens Gallery
in New York.
By Randy Gladman for
The Ministry of Artistic Affairs
.